RLR adds to their consultant base with the addition of former SVP & Director of Operations, Meg Tweedy
MEDIA CONTACT:
Paul Richardson RLR Management Consulting
760-200-4800
RLR adds to their consultant base with the addition of former SVP & Director of Operations, Meg Tweedy.
RENO, Nev., PALM DESERT, CA  –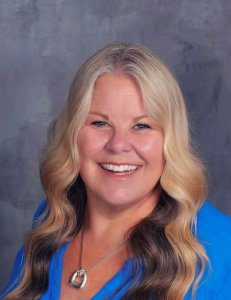 RLR Management Consulting, Inc. (RLR), the industry's longest tenured privately owned consulting firm for community and regional banks, welcomes Meg Tweedy, former SVP of Pacific Merchantile Bank to our growing number of consultants.
Meg Tweedy has over 35 years community banking experience focused on deposit operations. Most recently, Meg was instrumental in the successful development of the deposit operations infrastructure in a bank that grew to a $1B institution. Meg's experience includes oversite of branch operations, system conversions and upgrades, central operations Bank, bank security, financial crimes, products and services, internal team operations, audits and client support.
Meg's experience includes senior management responsibility for all branch operations functions and staff, team development, deposit products, account analysis, workflow analysis, system conversions and updates, treasury management product implementation and support, item processing and reconciliation, ACH, wire transfer operations, cash vault products and services, ATM processing, and safe deposit
Meg served as Chairwoman of the Bank's Policies & Procedures Committee with direct responsibility to track the Bank's master policy calendar and ensure all company policy & procedure updates were timely and consistent. Successfully coordinated the optimization of the client experience by converting the new account opening process to digital processes, dramatically improving the client on-boarding and account funding times.
"Meg offers further depth in our consulting services providing further diversity and deep knowledge of  all deposit related bank functions. "The addition of Meg further establishes our consulting practice to be able to address most any issue and/or project our clients have" said Mitch Razook, President & COO of RLR Management Consulting. Ruth Razook, CEO & Founder of RLR added "We continue to focus on adding depth to our consulting services, and with Meg, we have accomplished this.  We are fortunate to have heron board."
About RLR Management Consulting
Founded in 1988, RLR Management Consulting (RLR) is the industry's longest tenured privately-owned consulting firm servicing community banks nationwide in four primary categories: technology, regulations/compliance, operations and M&A. A trusted consultancy, RLR's clientele includes De Novo banks and multi-billion dollar financial services companies, as well as community banks and mid-sized regional banks. The company also provides consulting services to vendors and third party service providers. RLR has offices in both Reno, Nev. and Palm Desert, Calif. For more information, visit www.rlrmgmt.com and follow the company on LinkedIn.