Neva McCormick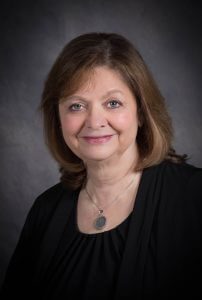 Neva McCormick , a Senior Associate Consultant of RLR Management Consulting, Inc., has over 24 years of experience in the financial industry in key roles including SVP, CFO, Controller, IT Manager, and Operations Manager. She has comprehensive experience in financial and managerial accounting, budgeting, financial reporting and analysis, contract negotiation and oversight, IT management, project management, and strategic planning.
---
Her experience includes:
In charge of all finance, accounting, and operations functions for denovo institution that was initially capitalized with $35 million and grew to $220 million.
Extensively involved and responsible for multiple phases of bank development through merger process.
Managed Financial Services, Information Technology/Network Administration, Branch Operations, Card Services, Cash Management Operations, Compliance, BSA, Branch Operations, Electronic Banking, Human Resources, Vendor Management, Secrecy and Security.
Vendor contract negotiations, management of contracts and relationships for all phases of bank operations, contracts ranging up to $2 million over a 5-year period. Maintain vendor agreements, privacy, and financial reporting.
Development, implementation, and testing of disaster/recovery policy, testing schedule and test script resulting in board reporting.
Risk management assessment process for vendors, information security, technology, BSA, remote deposit capture, and operational processes.
Responsible for all finance, accounting, and operations functions for a multi-location institution with growth in excess of 20% per year, assets growing from $150 million to $700 million. Coordinate extensive budgeting, project development and acquisition, general ledger oversight.
Development and implementation of comprehensive Compliance Management System.
Member of Executive Committee, jointly responsible for Strategic Planning and implementation throughout all processes in the bank.
Served as Treasurer and Board Member, WesPay Board.
Neva holds a Bachelor of Arts degree in Accounting from Boise State University.