Mitch Razook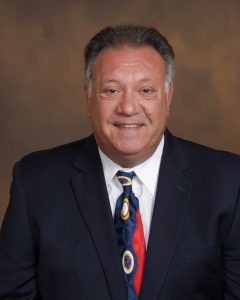 Mitch Razook, President and COO of RLR Management Consulting, Inc., has over 35 years of consulting, banking, and information technology experience. His areas of expertise include retail banking, operations, payment systems and information technology. Mitch has worked with several financial services clients in the areas of strategic and technology transformation, corporate strategy, cost containment, operational effectiveness and project management.
Mitch has been with RLR for over 9 years, during which time he has consulted to numerous community banking clients on varied technology, operations and strategic engagements, and has personally led a number of large client engagements including the start-up of a commercial bank, SOX 404 documentation and testing, technology planning and implementation, bank due diligence, and merger/acquisition planning and execution. Mitch is also responsible for the daily operations of RLR.
Prior to RLR, Mitch spent 10 years with Deloitte Consulting LLP, with his last four years there as a Principal in their Financial Services Practice. While at Deloitte, Mitch was the lead consulting partner for Visa International, Visa USA and its affiliate companies, and led Deloitte's consulting team at Wells Fargo Bank where he was appointed to lead the financial services national payments practice. Prior to joining Deloitte Mitch held management positions in retail and corporate banking; and managed numerous business and technology businesses including retail banking operations, electronic banking, product management, project management and cash management services.
---
His experience includes:
Bank due diligence and merger/acquisition and integration planning.
Design and planning of a distributed processing card authorization system for a global payments association.
Strategic and economic business case development for in-house vs. third party debit processing for a multi-billion dollar banking client.
Leading several best practices engagements associated with procurement transformation and P-Card growth.
Planning development for image capture and item processing redesign for a multi-billion dollar banking client.
Numerous business strategy, market segmentation, and competitive analyses focused on market penetration, share and volume growth.
Developing an enterprise payment system solution for a large financial services client.
Leading numerous strategic technology assessments and vendor selections for financial services clients.
Leading SOX 404 planning and testing engagements.
Leading a number of projects associated with commercial bank implementation.
Mitch is a graduate of the Marshall School of Business, University of Southern California.