John Mason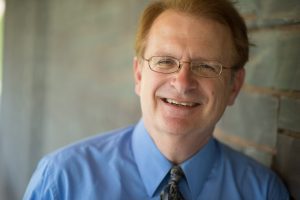 John Mason, a Senior Associate Consultant for RLR Management Consulting, Inc., has over 20 years combined experience in financial services, internal audit, SSAE 16s/18s, regulatory compliance, information security, investigations, and process reengineering. John has performed over 200 SSAE 18 SOC 1 and SOC 2 audits throughout his career. He has held positions such as Chief Internal Auditor and VP of Audit & Compliance in a variety of companies. While at two multi-billion-dollar institutions, he was the Chief Information Security Officer and helped establish information risk management programs as well as designing risk-based programs several years before Sarbanes-Oxley.
His experience includes:
Achieved $50,000 in cost savings in seven months through focused vendor management and metrics
Integrated regional and interstate banks' IT-financial audit support for consumer and commercial loans, BSA/OFAC compliance, ALM/IRR, deposit operations, borrower-in-custody, IT, non-depository insurance products (NDIP), GLBA, SOX, branch retail audits, accounting/finance, asset-based lending, and factoring
Provided savings of over 50% with multi-layered disaster recovery and business continuity services design
Provided key assistance during major IT conversion where the CAO stated that without Internal Audit's help, the conversion would not have succeeded or been aborted.
Reduced compliance reporting costs by 90% and reduced SAR compliance reporting time to 6-8 minutes through personally-developed database tools.
Streamlined and reduced up to 40% the SOX compliance work at a major renewable products company
Established multi-phased and integrated information security and HIPAA solutions resulting in estimated cost-savings of $25,000+ per client
Has routinely authored, reviewed, and researched finance control policies and procedures
performed audits for governmental agencies
Performed over 200 SSAE 18/16 SOC 1 and SOC audits and readiness assessments.
Managed a full spectrum of financial, operational, SOX compliance and data processing audits
Received CUIAA national award for audit excellence.
Currently holds the MBA, CISA, CISM, CFE, CFSSP, CGEIT, CBA, CFSA degrees/certifications.
Co-authored Computer Security Handbook, 5th and 6th Editions and has been one of the highest-rated adjunct professors in Norwich University's Master of Science Information Security & Assurance (MSISA) program for over 10 years.
John holds a B.A. in Economics degree from the UC San Diego and an M.B.A.
Professional Affiliations:
Information Systems Audit and Controls Association (ISACA)
Association of Certified Fraud Examiners (ACFE)