RLR adds to their consultant pool with the addition of Mary Beth Anderson
RLR adds to their consultant pool with the addition of Mary Beth Anderson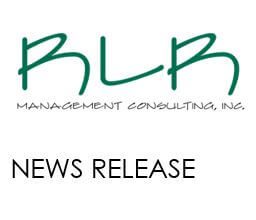 RENO, Nev., PALM DESERT, CA  – RLR Management Consulting, Inc. (RLR), the industry's longest tenured privately owned consulting firm for community and regional banks, welcomes Mary Beth Anderson to our growing number of employees.
 Mary Beth has over 10 years' experience in community banking, focused on bank operations and project management in addition to success leading projects for mergers and acquisitions, system conversions, and system implementations. She is a subject matter expert on Fiserv Premier Applications with a focus on user support, process improvement, procedure development, conversions, and implementations. Mary Beth served as system administrator for a $1 billion bank where she oversaw 30+ applications. She also has experience conducting branch audits and providing support to retail Banking.
"We are thrilled to have Mary Beth join the RLR team. We continue to build our consultant base with highly qualified and experienced professionals and Mary Beth certainly fits this profile" said Mitch Razook, President & COO of RLR Management Consulting. Ruth Razook, CEO & Founder of RLR added " Mary Beth enhances RLR's Fiserv Premier expertise, and offers our clients so much more given her successes at Reliant Bank managing many complex projects. We are so pleased she decided to join our team and we are confident she will be an exceptional consultant".
About RLR Management Consulting
Founded in 1988, RLR Management Consulting (RLR) is the industry's longest tenured privately-owned consulting firm servicing community banks nationwide in four primary categories: technology, regulations/compliance, operations and M&A. A trusted consultancy, RLR's clientele includes De Novo banks and multi-billion dollar financial services companies, as well as community banks and mid-sized regional banks. The company also provides consulting services to vendors and third party service providers. RLR has offices in both Reno, Nev. and Palm Desert, Calif. For more information, visit www.rlrmgmt.com and follow the company on LinkedIn.
MEDIA CONTACT:
Paul Richardson RLR Management Consulting
760-200-4800