RLR adds to their consultant base with the addition of Nora Barefield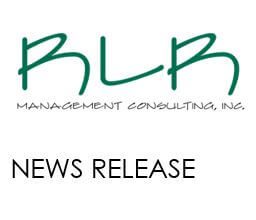 RLR adds to their consultant base with the addition of Nora Barefield
RENO, Nev., PALM DESERT, CA  – RLR Management Consulting, Inc. (RLR), the industry's longest tenured privately owned consulting firm for community and regional banks, welcomes Nora Barefield to our growing number of consultants.
Nora has close to 20 years experience in community banking, focused on deposit operations, card services, and compliance in the markets of New Mexico and Colorado. Most recently, Nora served as VP, Deposit Operations Officer, where she was responsible for the day-to-day operations of the Deposit team, which included wire transfers; ACH functions; new account quality control; exception and return item processing; dormant accounts and internal accounts. Nora also served as the New Mexico Bank's Chair for the Operational Risk Committee.
Prior to this, Nora was the head of card services for a regional Bank, where she managed the day-to-day operations of all debit and consumer credit cards.
Nora has supported numerous acquisition and integration projects in her career as well as, having served as the BSA, CRA, OFAC and Compliance Officer for a community bank which grew from $20MM in assets up to near $1B before being acquired. She was the bank's primary contact for State and Federal Reserve examinations and audits.
"Nora has a well-rounded background that will serve her well as RLR's newest consultant. She can assist our clients in many different operational areas with her broad banking experiences." said Mitch Razook, President & COO of RLR Management Consulting. Ruth Razook, CEO & Founder of RLR added " We continue to focus on providing our clients with experienced, talented consultants and we are confident Nora will fill this profile".