Radhika Dholakia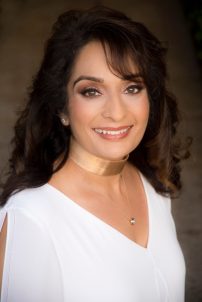 Radhika Dholakia, a Senior Associate Consultant of RLR Management Consulting, Inc., is a former Banking Industry Executive with a background spanning all phases of compliance, operations, and risk management for financial institutions. She excels in policy and procedure development, audit management and streamlining processes through the use of technology. Radhika has consulted for community banks as their interim Compliance Officer and has developed effective programs to enable banks to either remediate negative exam results or pass upcoming audits and exams. Radhika also possesses extensive experience in project management and de novo banking.
Her experience includes:

Served as a Senior Vice President/Chief Banking Officer for a start-up De Novo bank in Los Angeles. Responsible for numerous areas including Head of Operations, Compliance, BSA, Information Security, Business Continuity, and Vendor Management—she was instrumental in guiding the establishment of the organization, from concept and strategic planning to successful launch in 2008 and growth to $250M in five years

Served as Executive Vice President / Chief Compliance and Bank Secrecy Act Officer managing Compliance, Risk and Internal Audit functions for a community bank with locations across four Western states

Revamped BSA/AML programs ensuring ongoing adherence to all statutes and regulations, and leading compliance due diligence for M&A activities. Assumed responsibility for business continuity and vendor management from other departments

Instituted a complex foreign banking correspondent program that was accepted by bank regulators following extensive scrutiny

Development and implementation of comprehensive Compliance Management System, including Community Reinvestment Act (CRA) Plan development, monitoring and reporting

Implemented and managed several software solutions for BSA, Vendor Management, CRA and Compliance
Radhika holds a BA in Business Administration from California State University, Fullerton.