Lynsey Bloch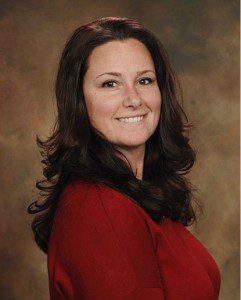 Lynsey Bloch has over 15 years' experience in the retail banking industry.  Her experience encompasses all aspects of bank operations including both front and back office functions, internal management positions, IT project management, vendor contract negotiation and interface, lending, operations, and compliance.  Lynsey was responsible for IT management for a California community bank that grew from three branches to seven across multiple States in less than 5 years.  Her 15 years of FISERV Premier experience includes implementations, conversions, policy and procedure development, internal controls, user support, education and training facilitator, and continuous process improvement of operational efficiencies.
---
Her experience includes:
Coordinated and supported user interface, software configuration and hardware architecture for seven (7) branches in two (2) States.
Developed and maintained IT policy and procedures.
Performed or facilitated functional testing of new software applications.
Facilitated education and training classes across multiple bank branches.
Interfaced, scheduled and facilitated services and contracts with vendors.
Provided 24/7 end user support and help desk.
Diagnosed and resolved technical hardware and software issues.
Developed specifications for software upgrades.
Standardized and established configuration control policies and procedures for software and hardware.
Ensured compliance to government regulations for Information Systems.
Participates in continuing education including yearly ICBA training in bank specific compliance regulations.
Coordinated and participated in various committee meetings, exams, process and hardware audits and reviews.