Jeff Brower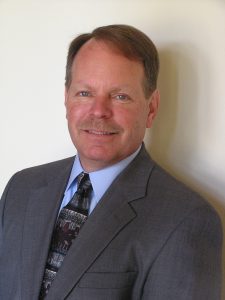 Jeff Brower, a Senior Associate Consultant at RLR Management Consulting, Inc., has been involved with bank data processing services for the majority of his working career. Having worked for Fiserv for seven years as a Senior Sales Executive his experience includes managing a bank's in-house data processing department, managing a Customer Support department in a large (65 clients) outsourcing company, and currently selling bank processing services to banks. He also has experience with Premier and Precision systems.
---
His experience includes:
Retail Internet Banking and Corporate Internet Banking implemented, growing from approximately $1 Billion to $3.4 Billion in assets
Managing day to day processing requirements for clients and addressing ongoing needs
Knowledge of Unisys Systems
Implementation of many new applications including Retail Internet Banking and Corporate Internet Banking
On-site support for affiliated and correspondent client locations through our Customer Support Department
Provided all required data processing services for two affiliated and two correspondent banks
Equipment and software acquisitions from Unisys and Information Technology Inc.
Management of data processing departments
Assisted a Premier in-house client with their move from Q2 to Retail Online and Business Online
Jeff graduated with honors while majoring in Business Administration and Math and minoring in Psychology and Computer Science from Westmar College, IA. Jeff also attended the Pacific Coast Banking School and obtained a Banking Degree.