Bradley Lyon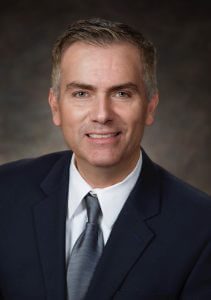 Bradley Lyon, a Senior Associate Consultant at RLR Management Consulting, Inc. has over 30 years of banking experience as a Federal Regulator (OCC), a Community Banker and as a Bank Consultant focused on the Lending and Credit side.  Brad rejoined RLR in 2019 after three years in industry having worked for RLR from 2013 through 2016.
---
His experience includes:
Conducting numerous consulting assignments for numerous clients with particular focus on Loan Compliance and Regulatory Lending audits
Conducted numerous Commercial and Consumer loan reviews for clients
Leads RLR's ALLL, Liquidity Management and IRR Reviews
Served as an OCC Bank Examiner
Former Controller, CFO, President and CEO for Community Banks
Brad has extensive knowledge experience in the following areas, both in industry and consulting services:
Safety & Soundness functions:

ALL methodology management and reviews

Overall methodology reasonableness
Directional Consistency
Q-Factor applications
CECL Preparedness
TDR and Problem Loan Accuracy
Compliance with bank and regulatory guidelines

Liquidity Management

Daily and Monthly Procedures
Liquidity Contingency Plan (LCP) Preparation
Compliance with bank and regulatory guidelines

Interest Rate Risk Management

Model review
IRR Assumptions
Annual back-testing
Compliance with bank and regulatory guidelines

Investment Portfolio Management

OTTI Documents
Pre-Purchase Stress Analysis
Compliance with bank and regulatory guidelines

Loan Portfolio Reviews

Commercial loans and Consumer loans

Regulatory Compliance, compliance reviews include the following regulations:

Loan-related compliance reviews:

Regulation B
Fair Lending
CRA Review
UDAAP
FCRA
TRID
HMDA
Financial Privacy
Fair Debt Collection
Bradley's education and professional development includes:
Bradley holds a Finance degree from BYU.